For our latest  Newsletter, please click here…  Newsletter 28
Si-Kunda Nursery School
May – We have purchased in The Gambia some chairs and tables for the children, the existing ones were falling apart, and really beyond any further repairs.
During our trip in February 2017 we arrived to find the school with 70 + pupils each day we were there. We are happy with progress so far, we took back the support of the school last September. There is much to do, but we have provided the basics they need, and in April we are going to have some roof and wall repairs done – before the rainy season starts. The front wall of the school has been newly painted by Marje, with Gary's assistance….the teachers blackboards and the individual blackboards have all been newly painted with the help of Bakary! Andrew and Frances did a great job in helping and having fun with the children, Tombolu was unable to be at school at that time so Sue helped with the cooking.  Once the repairs have been done we need to replace the school furniture and provide school uniforms, all of this we are working towards getting as soon as we possibly can.   August Update: all of the above has now been completed, and the uniforms will be ready for the September term
Si-Kunda Skills & Community Centre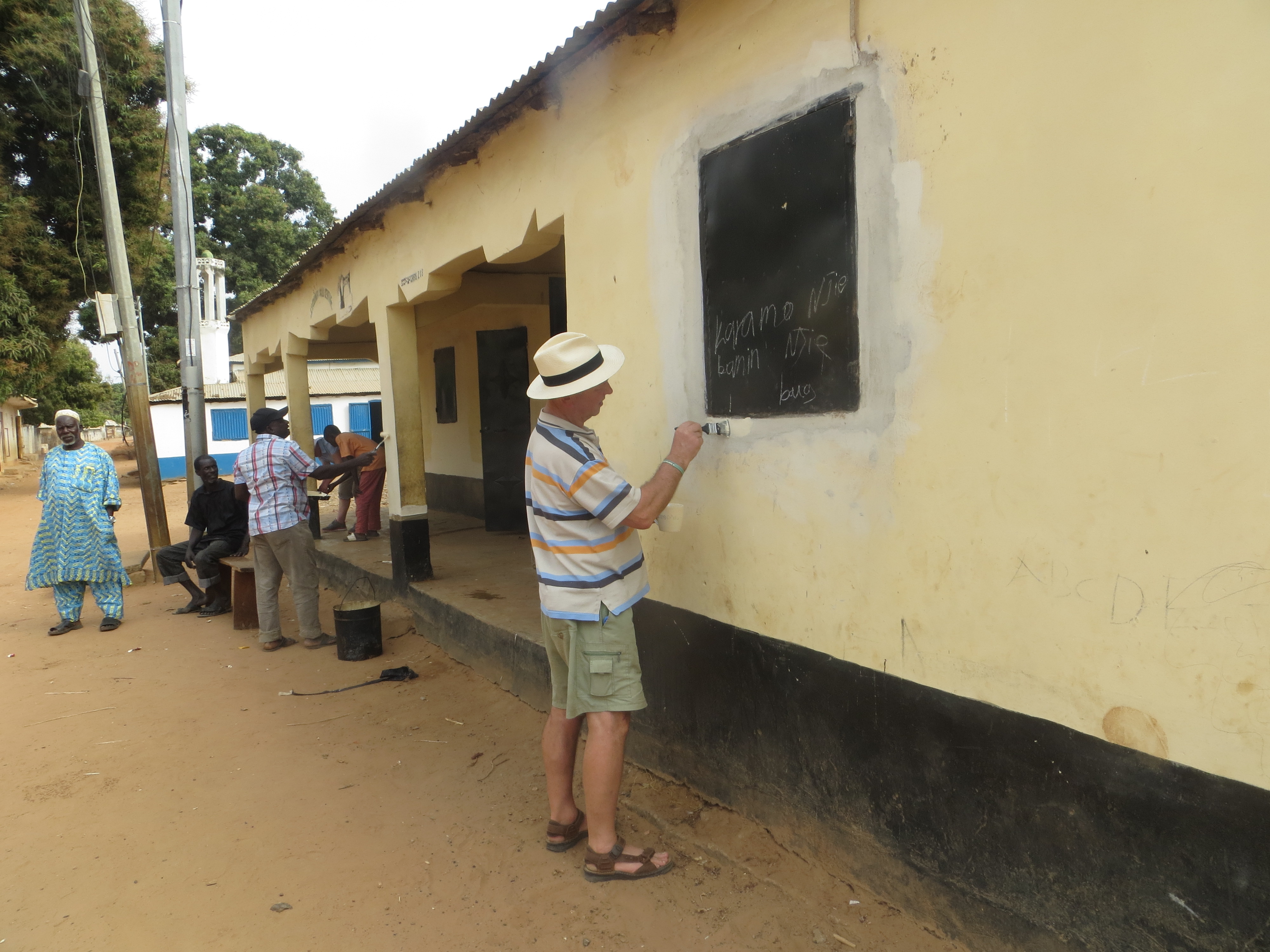 In February the outside of the building had a makeover and has been re-named to "Si-Kunda Skills and Community Centre". It has many purposes now, so it seems a good time to amend the name. The next job is to tile the medical room, replace an internal wooden door with a metal one and investigate installing electricity to the building. The sewing room is often used until late in the evening so it would provide a huge benefit, and of course to the other areas of the building also. August Update: The Medical room now has a new ceiling, window, metal door and the floor tiling has now been completed,
We provided some exercise books to three schools, and we are currently distributing reading books for school libraries.
Fonkoi Kunda Lower Basic School
The nursery class needed some mats for the younger ones, so we purchased 4 large ones for them. There are currently 167 pupils in the school, and another 37 in the nursery class. The headmaster is trying to increase the attendance, and was very pleased the rating for this school in the district is much improved.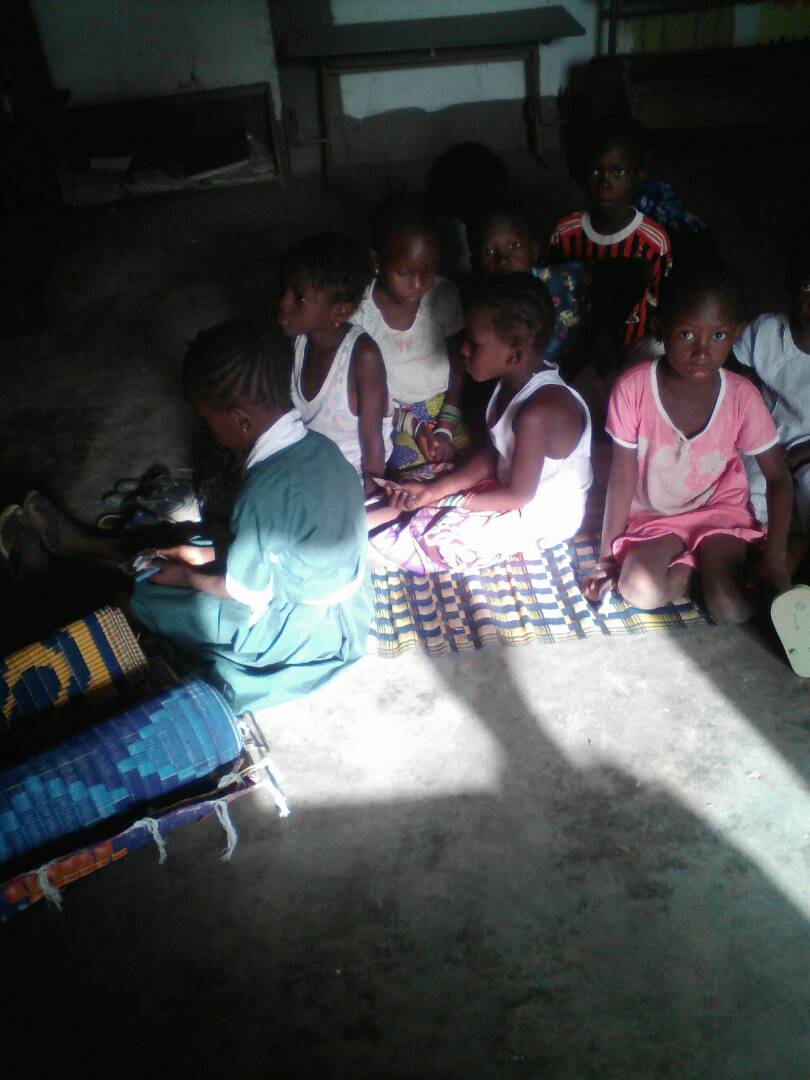 Badumeh Kuta Lower Basic School
This year we have provided some books and boxes of stationary, and last term they received exercise books as well. Mr Cham sends his thanks and is very grateful.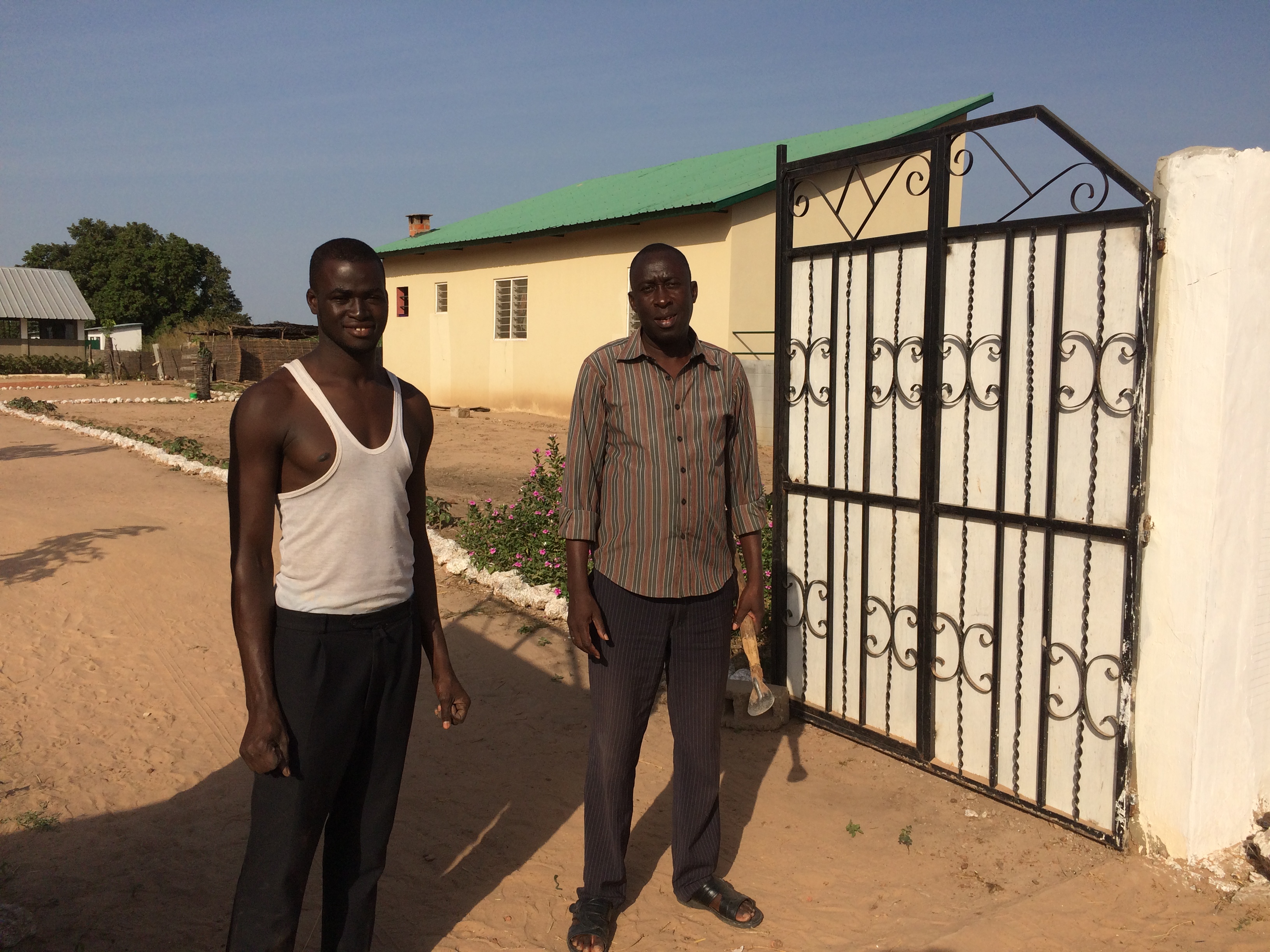 Soma Medical Centre
Since our February visit we have provided the centre with some chairs, adjustable swivel chairs on wheels. These were much needed, particularly in the laboratory.  We will be sending some medical supplies in our next shipment