Medina Fonkoi Women's Garden Project
This project started in 2019 was completed early in 2020 providing allotments for the women of Medina Fonkoi Village. It has been handed over to the village to manage and they are doing a great job, they have their own committee and work together to ensure its success.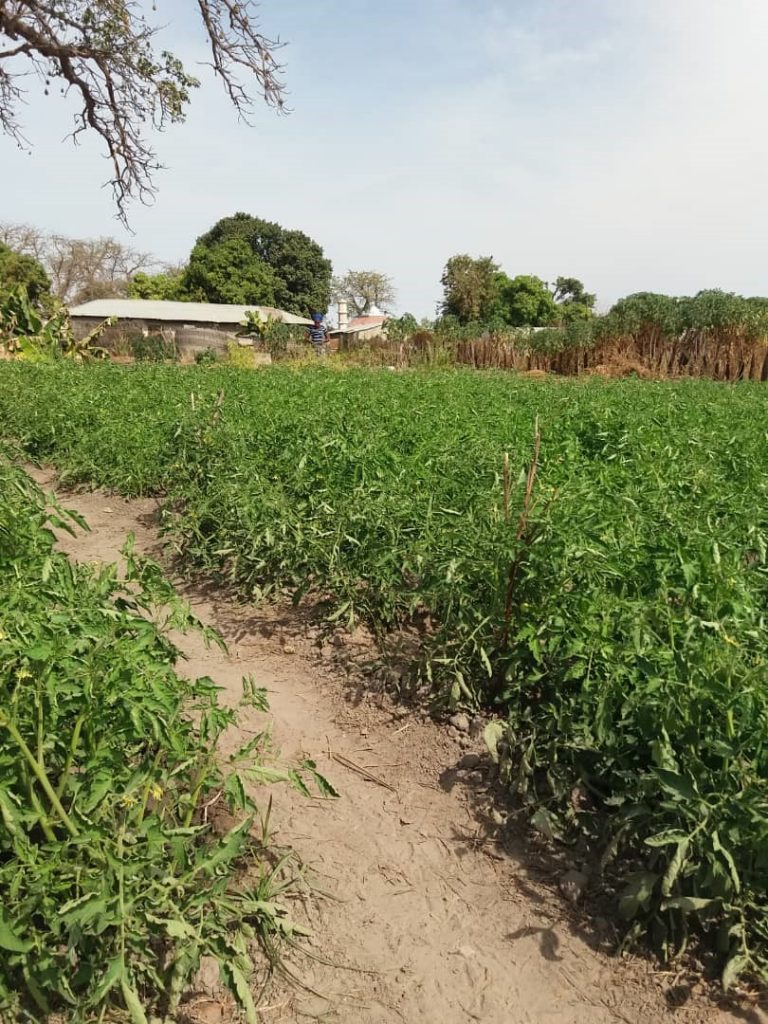 All the allotments are being used and producing lots of fruit and vegetables. They have become quite a centre for tomatoes in particular, growing two crops a year, which gives enough to provide them for a far wider area than just their own village, therefore bringing in an income too. Apart from tomatoes, during the dry season the main crops are aubergine, onions, sweet potato, peppers, lettuce and cabbage; the wet season produces casava, okra and potatoes. The people of the village are thrilled with the project, and we are sure it will thrive just as the garden project in Si-Kunda has continued to do so.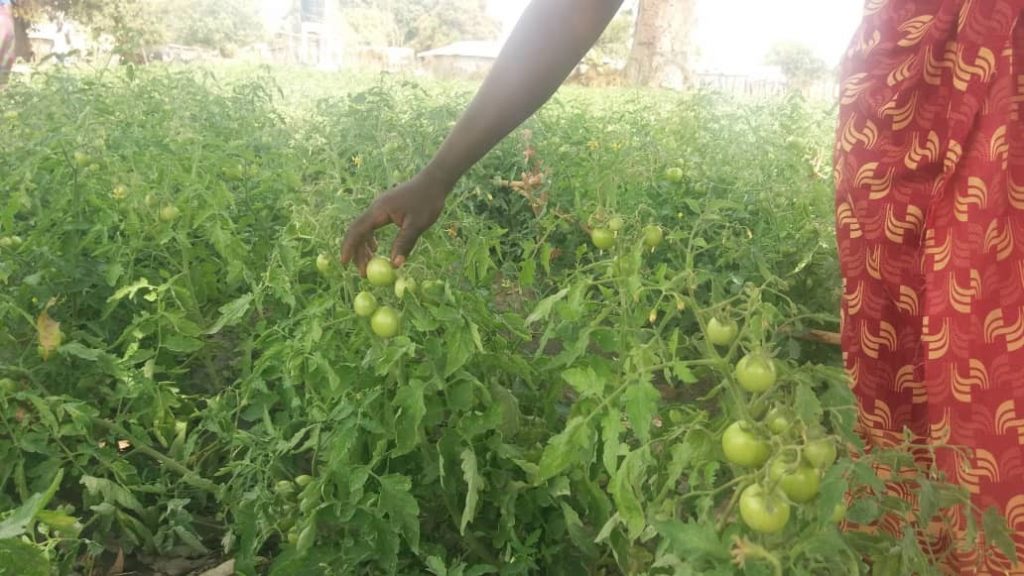 Si-Kunda Skills and Community Centre
Early in 2020 two small enterprises were started, soap making, and juice making. The idea was to provide some training for young women who had had little or no education, to provide them with a skill that could earn them some money.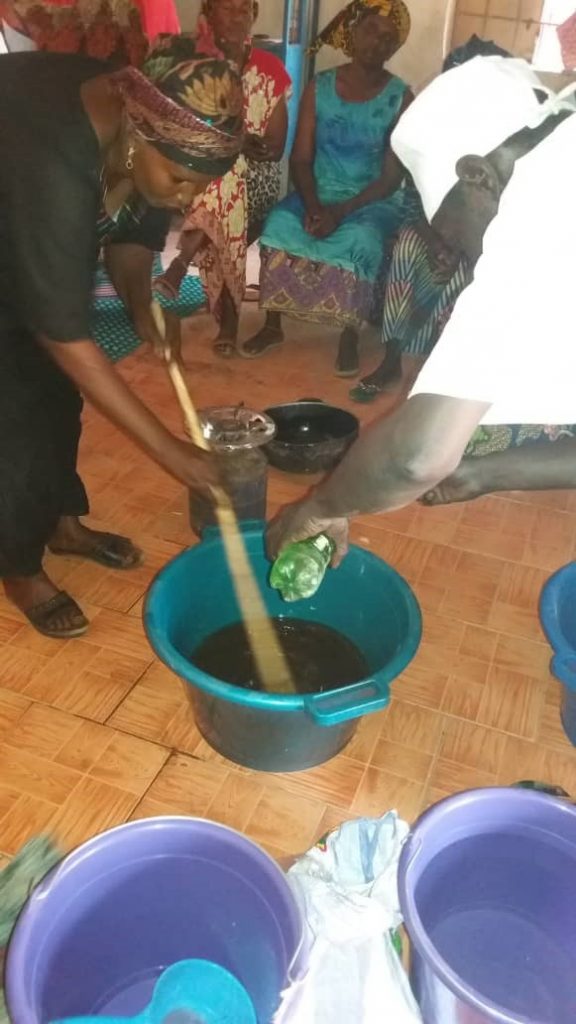 This proved to be very popular, and Ansu was very enthusiastic in teaching them. Ansu we have known for many years, first as a nursery teacher whom we sponsored, and now he works for the agricultural dept providing training for projects such as this, and advising at allotment projects etc., He kindly offered to help us out with providing the training here. We purchased the materials and tools to start them off, then after selling their first batch of soaps the ladies were encouraged to find that they were able to make a profit after buying the materials for the next batch. Although it has had to be temporarily stopped due to Covid-19 it will resume as soon as it is allowed. There has also been an evening class running when restrictions allow. Two internal doors were replaced to provide increased security.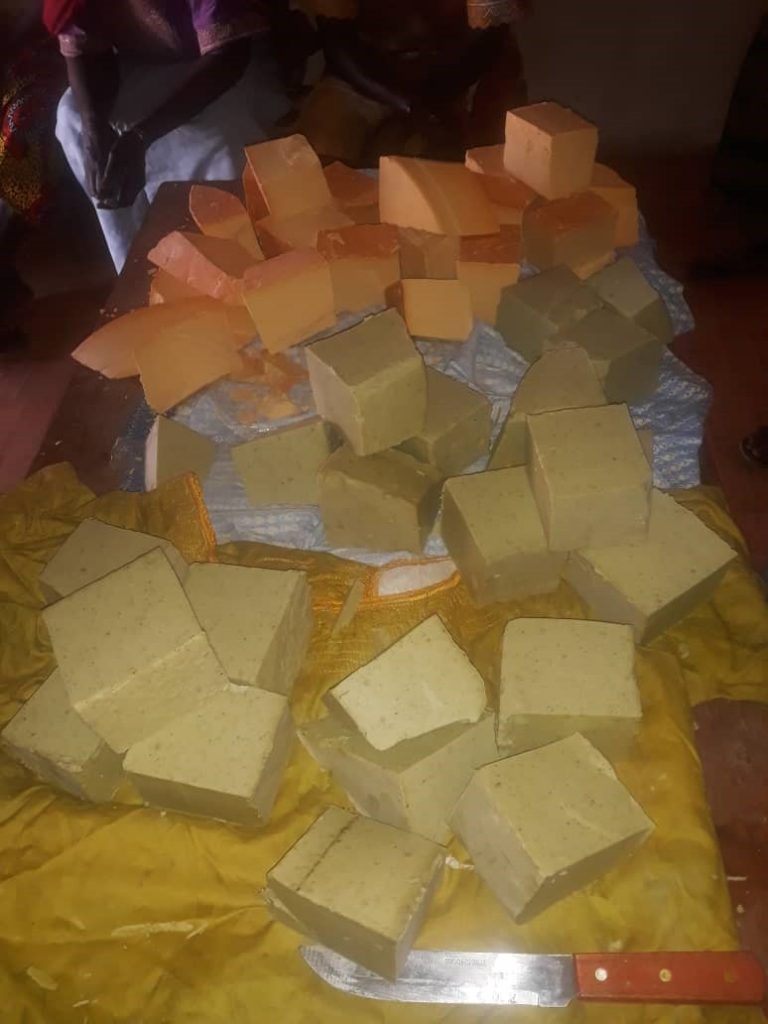 Schools were closed as in the UK, and re-opened for the Autumn term.
Si-Kunda Nursery School garden was kept productive by Fadarbo during the months of lockdown, growing casava, sorrel, sweet potatoes and okra. He sold the produce to boost the school funds to buy rice, oil and fish for the school lunches when school re-opens. When the children are at school, produce from the garden also supplements their lunches.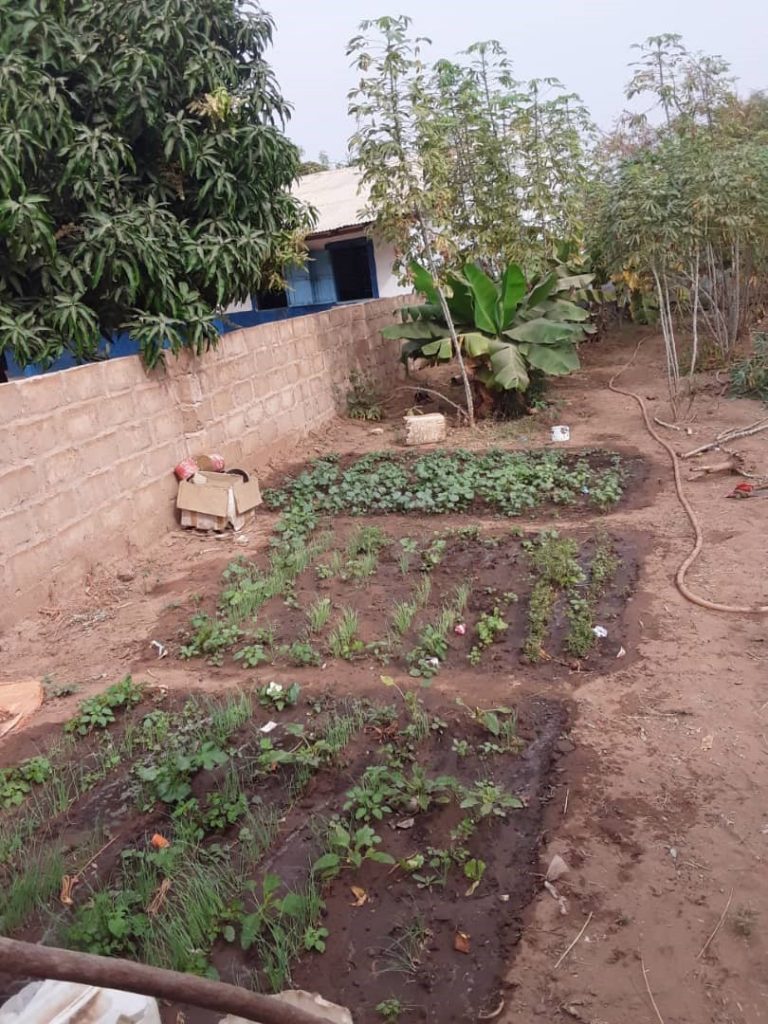 Jabisa School – The school garden had a very good harvest of cassava and bananas this year, and is well cared for.
Exercise books have been distributed to the schools we continue to help.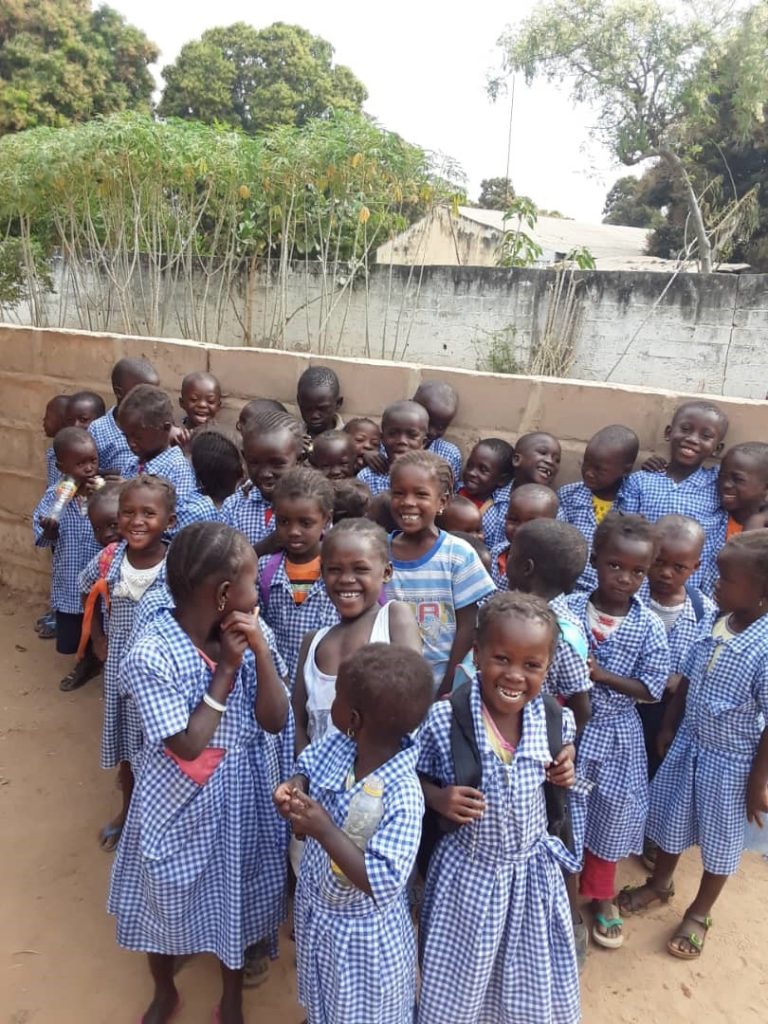 Students
We are proud of all our sponsored students, of those two are currently at university and one in teacher training, all are progressing very well in their chosen studies. We also have a past student Lamin Njie who was sponsored throughout his education until he gained his degree at university, and then went on to work his way up in the banking sector very quickly. He is now in America doing his masters, and funding himself completely by sheer hard work and determination, to say we are proud of him is an understatement!